Sorry, I am already playing catch up on this. I was kind of hoping to post every day and sometimes multiple times a day.
So my most memorable NPC was probably a Spacemaster mercenary, "Doc Murray". He used a lot of the character enhancing meds, so he could haste pretty much on demand and could ride out stuns and bleeding criticals, if I remember correctly. The character was originally inspired by Rogue Trooper from 2000AD but without the blue skin.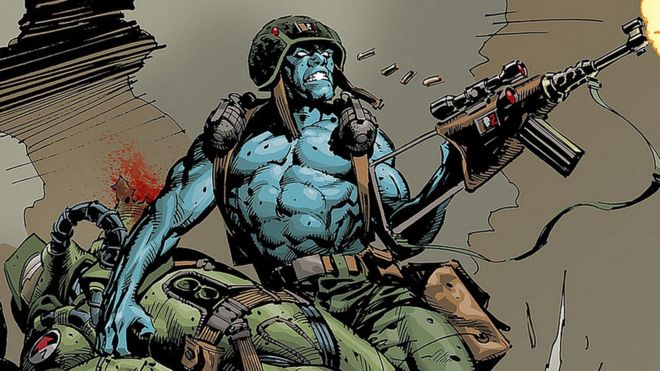 He was pretty much a tour de force of heavy weaponry with the light machine gun and grenades as his weapons of choice. There were times when he joined the characters as a mercenary and they needed extra muscle and he returned to hunt the PCs down as it was known that he knew them and could get close.
Despite appearances he was not an Armsman profession but a Criminologist. This was before I had moved over to No Profession but I found myself gravitating towards using Criminologist more and more for NPCs as they were simply the best 'all rounder' and if you wanted to put an NPC into multiple adventures the generally low skill costs across the board made the Criminologist a good choice.