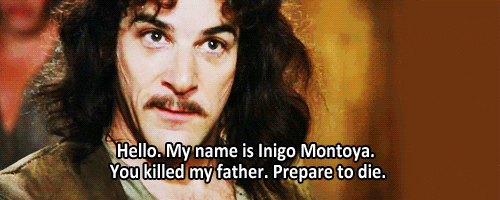 Today I wanted to talk about unintended consequences of game play and connect two previous blog posts about "Newman Groups" and "Murder Hobos".
Let's be honest, PC's in Rolemaster and other RPG's kill a lot of people and creatures! Even if you focus on role-playing and noncombat situations, most game mechanics support adversarial and violent action. In our last session alone, the group killed (or incapacitated, maimed or left for dead) over 20 creatures–and that wasn't a particular violent session. Not all of their opponents were purely evil or non-sentient; in fact, most were sentient humanoids or thinking creatures–they just happened to oppose the players or obstructed their goals. These opponents may have had family, friends or compatriots that would feel anger or loss, and probably want some sort of justice or revenge on the PC's.
Now multiply that ten-fold or more. By the time a player is 20th level, they've probably killed THOUSANDS of people, creatures, monsters and animals.  In reality, the adventuring party is constantly creating new groups of enemies that might want to hunt them down.
I'm not making a moral point; Rolemaster is predicated on a detailed combat system with sometimes brutal or gruesome criticals. Killing is normal and common. But should there be consequences for years of endless murder and mayhem?